A historic low – how the new base rate affects your mortgage​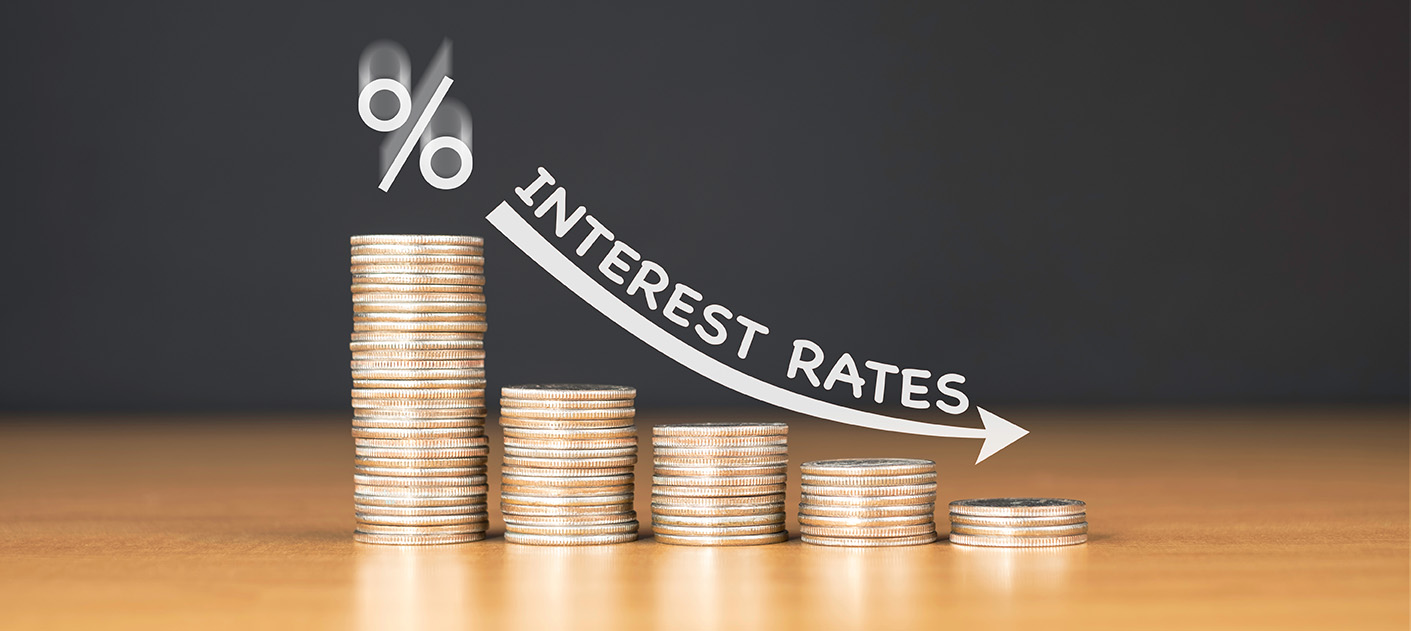 In reaction to the coronavirus pandemic, the Bank of England reduced the base rate to a historic low of 0.1% on 19th March. This followed a previous reduction in March in an attempt to combat the negative affect the coronavirus crisis is having on the economy. So what does this reduction mean for you in terms of your mortgage?
Many lenders have adjusted their standard variable rate (SVR), which means you may benefit if you have a tracker mortgage or other variable rate mortgage. You may also benefit from a lower rate if you are about to switch to a new deal or are considering whether or not to remortgage.
How the low base rate affects your existing mortgage
Tracker mortgage
If your mortgage tracks the base rate, you could save a significant amount at this time. This depends on whether a cap on the rate has been included in your mortgage deal. If so, this means you will only see a reduction to that rate.
Another variable rate mortgage
With other types of variable rate mortgages, you will benefit from the new base rate provided your lender has adjusted its standard variable rate. Please note that lenders are not obligated to do this as they set their own rates.
However, if your mortgage is based on your lender's SVR, you can switch to a new deal with cheaper rates without having to pay any early repayment charges.
Fixed rate mortgage
While you won't benefit from a reduced interest rate, you might be able to get a cheaper rate if your current deal is about to end and you switch to a new one.
Considerations for your existing mortgage
Remortgaging
If you've been hit with a reduced income due to the coronavirus crisis, a remortgage lets you borrow a lump sum to help tide you over or enables you to replace your existing mortgage deal with one that offers a better rate. For the latter option, bear in mind that you may have to pay early repayment charges and an exit fee.
With the low interest rate, you should be able to take advantage of a cheaper deal, allowing you to manage your finances a bit better with lower monthly mortgage payments. Check with your lender first and weigh up the charges against the savings you can make with a new deal.
Change to an interest-only mortgage
If your current mortgage is a repayment deal, you might be able to reduce your monthly payments by changing to an interest-only mortgage. Instead of paying off the capital each month, you only pay interest. Just bear in mind that the remainder of your loan needs to be repaid at the end of your mortgage term.
Should you take advantage of the low base rate to get a mortgage?
When the base rate first dropped, it was a good time to apply for a standard variable rate or tracker mortgage to benefit from the low interest rate. However, numerous lenders have since withdrawn several types of mortgages, particularly tracker mortgages, following the last cut to the base rate.
New applications have become difficult to process – for example, with the suspension of on-site property valuations – but that doesn't mean you can't speak to your broker for advice and begin preparations for when the market returns to normal. There are lots of things you can do to prepare for your mortgage application so being in lockdown is a good time to get everything organized.
In the meantime, lenders are finding alternative ways to process mortgage applications, such as using remote valuations. Once you have a mortgage offer, it will be valid for 6 months so you can still benefit from the low interest rate and submit your application for an agreement in principle.