The availability of £1 million mortgages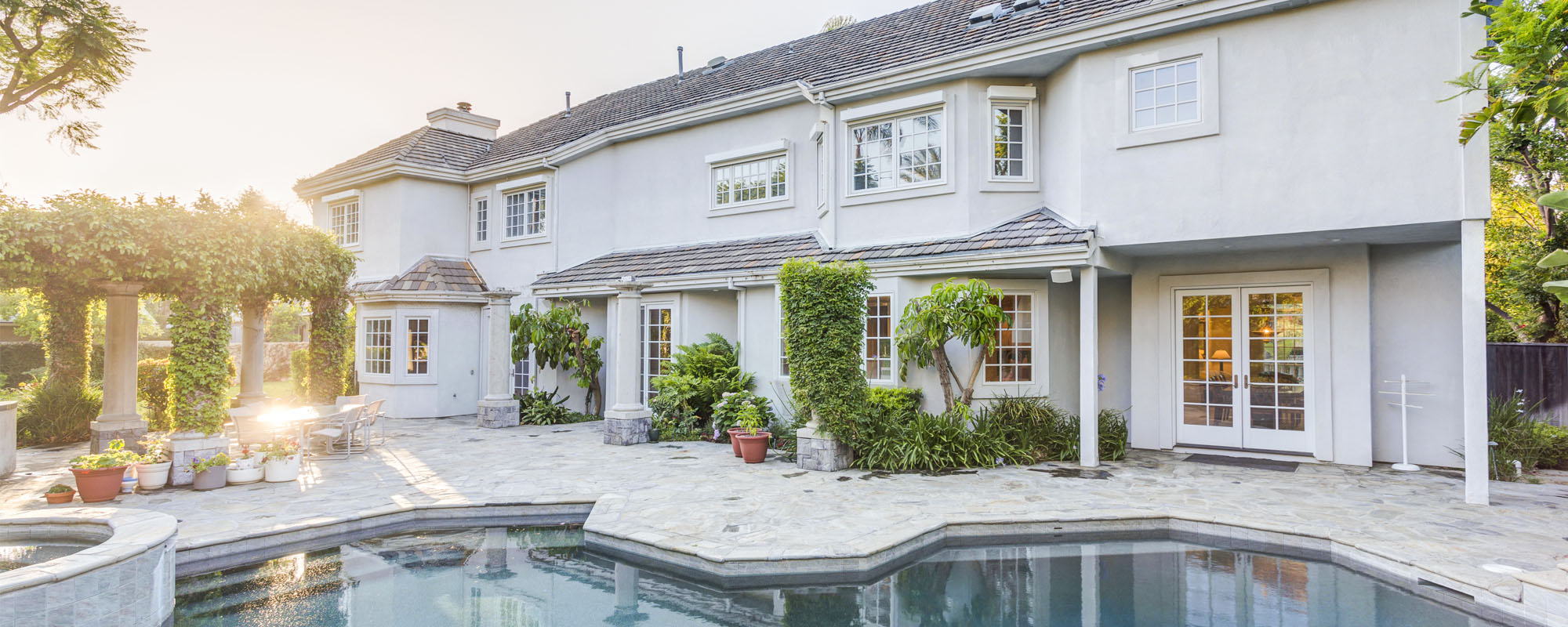 As property prices have continued to increase in recent years, so too has the number of properties valued at £1 million or more. This has led to an increased demand for large mortgage loans of £1 million and many high street lenders now offer these as well as specialist lenders and private banks who have traditionally dominated the market for high-value mortgages. Here, we'll detail the criteria for securing a large mortgage loan, the services offered by different lenders and the various options available for this loan size.
How to acquire a £1 million mortgage
Your eligibility for a high-value mortgage depends on the criteria of the lender and each has its own affordability requirements. Large mortgage loans are usually handled on a case-by-case basis as your income structure is likely to be complex. As with any standard mortgage, you need to pay a deposit and prove that you can afford the repayments. The lender will also check your credit history.
As the market for £1 million mortgages has become more competitive, it's possible to secure a 90% loan-to-value mortgage with a 10% deposit. However, the more deposit you can pay, the more access you will have to different lenders and the more deals will become available to you. To benefit from the lowest interest rates, you'll need to pay a deposit of at least 40%.
You will need to provide proof of your income, such as your salary, commission, bonuses and dividends. If your income is more complex, some lenders offer flexibility by considering your pension, investments, foreign income and assets.
Should you use a high street lender or a private bank?
The complexity of your income arrangements as well as your requirements will determine whether it's best to use the services of a high street lender or a private bank to secure your large mortgage loan. High street lenders tend to offer the lowest rates while private banks are more flexible with their criteria and terms.
High street lenders
Many high street lenders offer £1 million mortgages and some even have specialist teams dedicated to high-value mortgages. The application process is usually straightforward, being similar to that for a standard mortgage. As long as you meet the affordability criteria, you should be approved for a large mortgage loan. This is fine if your income is straightforward but high street lenders can also be quite rigid in their approach, meaning you are better off seeking help from a private bank if you have a complicated income structure. Some high street lenders set a cap for the income multiplier to limit their level of risk.
High street lenders don't tend to charge as much for their services as private banks. This can save you a lot of money even though you won't benefit from the personal service offered by a private bank. Another benefit of using a high street lender is that you can use them for one purpose rather than having to form a long-term relationship with them as you do with a private bank.
Private banks
To use the services of some private banks, you may need an introduction and some will only deal with a specialist broker. You may also need to pay a higher deposit, such as 25%. Unlike high street lenders, private banks usually prefer you to show more commitment by allowing them to handle your daily banking needs or by placing your assets under management with them.
In return for this long-term relationship, they can provide a personal service with incredible flexibility to suit your income structure and mortgage requirements. Private banks don't just look at your income when assessing your affordability. They will consider your assets as a whole to provide a tailored mortgage solution and this can allow you to borrow a higher amount than a mortgage loan based solely on your salaried income. This can include your stocks and shares, personal pensions, commission, bonuses, income received from buy-to-let investments and income that's paid to you in a foreign currency. You may prefer to offset some savings you have via a linked account.
The options available for a £1 million mortgage
You can use a high-value loan for all manner of purposes, whether you are looking to buy your dream home, to buy commercial premises for your business to operate from or to invest in a buy-to-let property. Depending on the lender's requirements and your circumstances, you can opt to repay your large mortgage loan over a short or long term. You may also have the choice between a repayment and an interest-only mortgage.
A £1 million buy-to-let mortgage
For a high-value buy-to-let mortgage, you usually have to pay a higher deposit, such as 25%, as lenders consider this type of mortgage to be a higher risk. This depends on your circumstances and some high street lenders may consider a 15% deposit while private banks may be more versatile with their deposit requirements.
High street lenders may insist you have minimum earnings, such as an annual salary of £25,000, although others take the anticipated rental income into account. A specialist lender or private bank may grant a buy-to-let mortgage based on extra income, such as bonuses, or by taking your savings into consideration. Numerous buy-to-let mortgages are only offered on an interest-only basis.
An interest-only high-value mortgage
Interest-only mortgages are available provided that you can show the lender how you intend to repay the loan at the end of the term. This means you can benefit from lower monthly repayments than if you had a repayment mortgage. Some lenders may prefer to combine the two options. For example, when buying a property in Pimlico for £1 million, the lender may agree to give you an interest-only option for the first half of the loan but insist on a repayment basis for the second half.
Another consideration for an interest-only mortgage is your deposit. You may need to pay a larger amount of 25% to qualify for an interest-only mortgage although some lenders may be willing to accept 15% if your circumstances meet their requirements.
Speak to a specialist mortgage broker
When considering high-value Welling or Pimlico mortgages, it's important to use the services of a specialist mortgage broker. With extensive dealings with large mortgage loans, your broker in London, Welling or Edinburgh can quickly assess your case, no matter how complicated it may be, and negotiate terms to suit your requirements.
Whether you are self-employed, asset-rich but cash-poor, living overseas or retired, your mortgage broker is invaluable in your search for a large mortgage loan. High-value mortgage brokers have unrestricted access to lenders and know which ones offer the best solutions to suit different circumstances. In some cases, you cannot deal with specialist lenders or private banks without having a broker to act as an intermediary. Your dedicated broker will ensure your case is successfully presented to the right lender and make certain that the best rates and terms are secured for you so that your £1 million mortgage fully meets your needs.