A joint borrower sole proprietor (JBSP) mortgage explained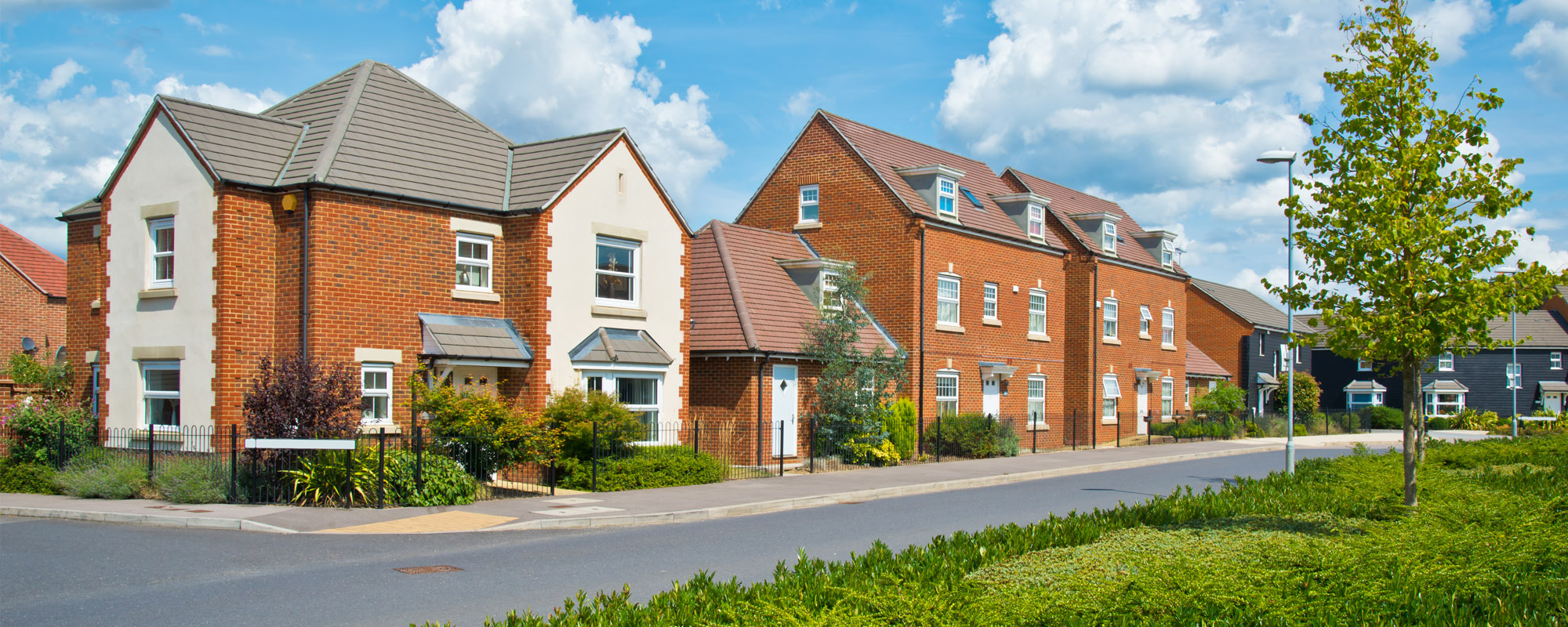 When you don't have the affordability to be approved for a mortgage on your own, a joint borrower sole proprietor (JBSP) mortgage may be the solution you've been looking for to get your foot on the property ladder. With the help of another applicant, often a parent, you can apply together for a mortgage but the property will be solely in your name.
What is a JBSP mortgage?
Up to four people can usually apply for a JBSP mortgage, depending on the lender. Typically, though, this type of mortgage is used as a way for a parent to help their child buy their first home. A combination of high property prices, especially in London and Edinburgh, high deposit requirements and low earnings all prevent first-time buyers from being approved for a mortgage.
A JBSP mortgage takes your earnings as well as your parent's earnings into account when carrying out the affordability checks. If you have a low credit score, or none at all, your parent's good credit score gives you a boost. Both of you are named on the mortgage and you are both jointly liable for the mortgage repayments. This is different from a guarantor mortgage in that your parent contributes to the mortgage with you from the outset. With a guarantor mortgage, on the other hand, your parent only makes mortgage repayments if you are unable to.
The main difference between a JBSP mortgage and a joint mortgage is that only you are named on the deeds with a JBSP mortgage. This means that while your parent is helping you out financially, you can enjoy full ownership of your own home. As your parent is not on the deeds, this means they are not liable to pay a second property stamp duty surcharge. As this extra stamp duty can cost thousands, it makes a JBSP mortgage much more attractive than a joint mortgage.
Another benefit to using a JBSP mortgage to buy your first property is that you're not restricted to the type of property you can buy. With the government-backed Help to Buy scheme for first-time buyers, for example, you are restricted to buying a newly built property.
Who can apply for a JBSP mortgage?
JBSP mortgages aren't just available for first-time buyers — they can be used for residential and buy-to-let applications. Typically, they're designed to help someone get a foot onto the property ladder. You may be struggling with this if you have a low income, are self-employed, have a low credit score or possibly have no credit rating at all.
Up to four applicants can apply so that multiple people contribute towards the mortgage repayments but only one person can be the legal owner. When assessing the affordability, some lenders consider all applicants' incomes but most will only take two applicants' incomes into consideration.
As well as the additional income allowing you to be accepted for a mortgage, it can potentially increase the amount the lender is willing to lend you. For example, when you earn an annual income of £30,000, a lender will usually agree to a loan that is 4.5 times higher than this. This would allow you to buy a property in Bexleyheath for £135,000, for example. With another applicant's annual income of £40,000 included in the calculations, you could potentially look to buy a property in Bexley up to a value of £315,000.
How your stamp duty is affected
As a first-time buyer, the normal stamp duty thresholds allow you to purchase a property up to £300,000 without having to pay any stamp duty. The current stamp duty holiday has increased this allowance to £500,000.
If another applicant on your mortgage already owns a property, they won't be liable for a second property stamp duty surcharge of 3% with a JBSP mortgage. This is because they are not included on the deeds and, therefore, the purchase cannot be classed as a second property.
The future goal
The idea behind a JBSP mortgage is to help someone purchase a property when they're not in a financial position to do so on their own and for the owner to eventually take full responsibility for the mortgage repayments. With this in mind, the lender will more than likely expect you to be able to show your future plans to be able to make the repayments yourself regardless of the other applicant's income.
When you are in the position of being financially secure and can afford the mortgage repayments yourself, you are expected to remortgage. This releases your parent, or other applicant, from the mortgage so they no longer have to make monthly repayments. You can remortgage with your current lender or switch to a new one if you prefer.
The drawbacks to a JBSP mortgage
A JBSP mortgage is a huge commitment for the person who is not the legal owner. They are legally liable for the mortgage repayments but have no rights to the property and make no financial gain from it. If you stop making your mortgage repayments, for example, the other person named on the mortgage must pay your share. This could negatively affect your relationship in the future so you need to carefully consider if a JBSP mortgage is the right choice.
In the event of your death, the executors of your will would have to arrange for your property to be sold. Until it is sold, though, the other person would have to continue making the full mortgage repayments.
Ending a JBSP mortgage
There are many reasons why you may wish to reconsider your JBSP mortgage in the future. Circumstances change and either you or the non-legal owner might want to end the deal.
You might now be married or in a long-term relationship, for example, and your partner would like to be named on the mortgage and deeds. Alternatively, your parent, or other applicant, might want to buy a property themselves but their liability under the JBSP mortgage is preventing them from being approved for a new loan by a lender.
Whatever the reason for wanting to end a JBSP mortgage, there are different ways to go about it. Your lender may agree to issue your parent with a deed of release assuming they are satisfied you can cover the mortgage repayments yourself. You and your parent may both agree to sell the property, repaying the mortgage from the proceeds. When situations have taken a turn for the worse, your parent can seek to take a court order out against you.
Speak with an expert
As with any long-term financial commitment, it's essential to seek professional advice from a mortgage broker. He or she can discuss the pros and cons of entering into a JBSP mortgage, advise you on the alternatives available and help you secure the best deal for your circumstances should you wish to proceed.