How a guarantor mortgage can help you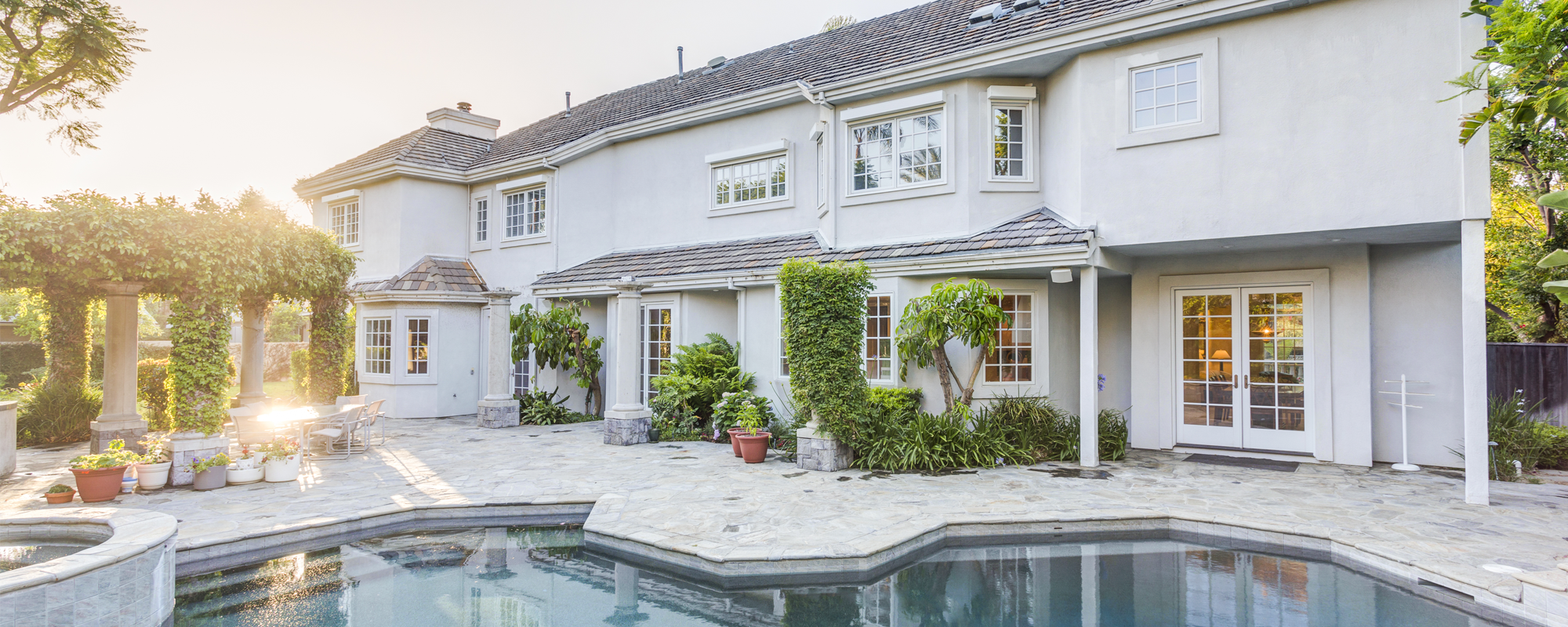 There are many hurdles to overcome when trying to secure a mortgage deal, such as saving the deposit and passing the affordability checks. When you're struggling to be accepted by a lender, a guarantor mortgage may be a good solution for you.
What is a guarantor mortgage?
Also known as a family assisted mortgage, this type of mortgage entails a parent, relative or possibly a close friend agreeing to make your mortgage repayments if you are unable to. Your guarantor won't be on the deeds or own any of your property but they will have to sign a legal agreement to cover your repayments and will have to provide some form of security.
How does it work?
A guarantor usually has to be a homeowner or have adequate equity to satisfy the lender's requirements. They need to have a high enough income to make your mortgage repayments as well as theirs. Alternatively, a guarantor's savings can be used as security for the mortgage. They must also have a very good credit rating to assure the lender that they can manage their finances well.
Using their property as collateral
Most guarantors have to provide their own property as security and a charge is placed on the property. This means that if you fail to make your repayments, your guarantor risks their property being repossessed by the lender.
Using their savings as security
Another option is for your guarantor to use their savings as security. They pay a lump sum of money into a special savings account that is held by the lender. This is usually between 5% and 20% of the property's value.
The money is held for a certain amount of years or until you have paid off a specified amount of the mortgage. Usually, the amount you owe needs to be below 80% of the property price before the lender will release your guarantor from the agreement. Although your guarantor cannot access their savings during the agreement, interest is usually earned on the amount held in the account.
Your guarantor's liability
As long as you keep up with your mortgage repayments, your guarantor won't be required to do anything. If you cannot maintain your mortgage repayments, however, your guarantor is liable for them and, in a worst-case scenario, risks losing their home or savings.
In the first instance, your lender may give you extra time to pay what is owed, charge you a fee or ask your guarantor to pay the missing repayments. If it reaches the point where further action has to be taken by the lender, your home may have to be repossessed. If your home is sold but a lower price is achieved than the amount you still owe for the mortgage, your guarantor may then lose their home.
If your guarantor used savings as security and you miss some of your repayments, their savings may be held for longer by the lender. In the event your home has to be repossessed by the lender and is sold for a lower price than the amount still owed for the mortgage, the balance can be taken from your guarantor's savings.
For example, if the lender repossessed and sold your home in Bexley for £195,000 but the amount you owe them is £225,000, the remaining £30,000 may be recovered from your guarantor's property or savings.
Is a guarantor mortgage suitable for you?
There are a number of reasons why a guarantor mortgage may be beneficial for you:
You are finding it hard to save a big enough deposit, if any. A guarantor mortgage can, in some cases, allow you to secure a mortgage of up to 100% of the property's value.
You have a low credit score or no credit history at all. A lender is more likely to offer you a mortgage with a guarantor as your guarantor must have a good credit rating.
You have a bad credit score. Your guarantor has to have a strong credit score so a lender is more likely to provide you with a loan in this case.
You have a low income. As the amount you can borrow is based on your income, the lender may grant you a higher loan amount with a guarantor.
You want to purchase a property that has a higher price than the lender is prepared to loan you. When taking your guarantor's income into account, the lender may agree to offer you a higher loan amount.
When can your guarantor be removed from the agreement?
Once you've built up enough equity in your property, the lender may alter your mortgage terms to release your guarantor. Usually, this means reducing the amount owed to under 80% of the property's value. Alternatively, if your financial circumstances have changed for the better, the lender may review the terms and remove your guarantor from the agreement.
Alternative options to consider
If you are unable to find someone who will agree to be your guarantor or you're not completely sure that this type of mortgage is right for you, there are other options available.
Joint mortgage
Instead of a parent becoming your guarantor, consider buying a home together with a joint mortgage. You will both be named on the mortgage as well as the property deeds. The downside to this is that if your parent already owns a home, a second property stamp duty surcharge will be levied.
JBSP mortgage
You can buy a home with your parent using a joint borrower sole proprietor (JBSP) mortgage. The difference between this and a joint mortgage is that you will both be named on the mortgage but only you will be named on the deeds. This type of mortgage means your parent won't be liable for the stamp duty surcharge.
Shared ownership
Shared ownership of a property is a compromise between buying and renting. These properties are found via housing associations and you buy a percentage of your new home – between 25% and 75% of the property's value – using a deposit and mortgage. You then pay rent for the remaining value of the property.
Help to Buy: Equity Loan scheme
Another option is to take advantage of the government's Help to Buy: Equity Loan scheme. Aimed at first-time buyers purchasing newly built homes, you can borrow an equity loan of up to 20% of the property's value (or up to 40% in London). You only need to pay a 5% deposit on exchange of contracts and you need to have a repayment mortgage in place for at least 25% of the purchase price.