Build your dream home with a self-build mortgage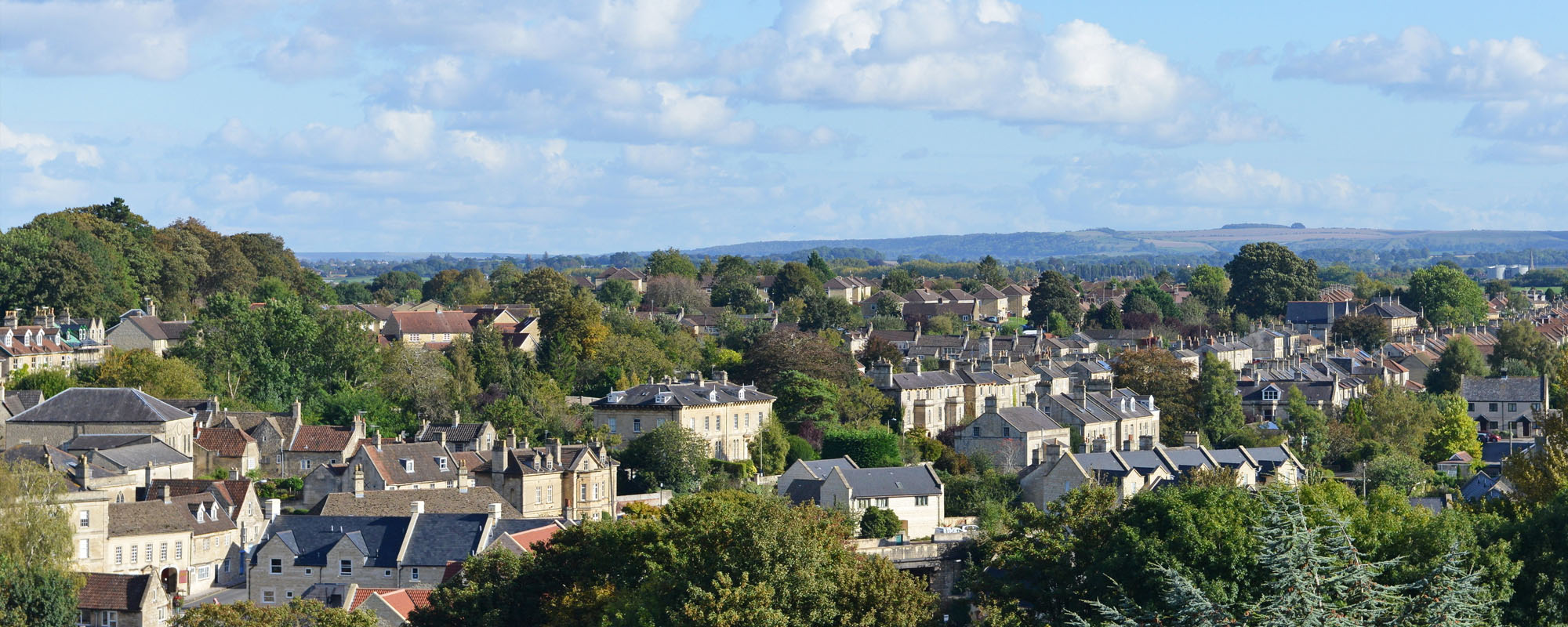 Building your own home lets you design it exactly how you want, creating the home of your dreams from scratch. To finance your project with a mortgage, you need a specific type that caters specifically to self-build ventures. Self-build mortgages are increasing in popularity and many lenders offer loans up to £1 million. Private banks offer flexible solutions if you need a self-build mortgage at a higher value than this.
What is a self-build mortgage?
A self-build mortgage works differently from standard mortgages. When buying a home with a standard mortgage, the funds are released when the transaction completes. When you're building your home, however, the funds are released in stages throughout the project. Some lenders release these funds in advance of each construction stage so that you have the money readily available to use as needed. Other lenders release the funds after each stage of construction has been completed. This means you need to have enough money to carry out the work for the next stage and claim it back afterwards when the mortgage instalment is released.
Self-build mortgages are only intended to fund the construction of a home you will be living in yourself. If you are planning to build a property to sell once it has been completed, you need development finance instead. Some self-build mortgages are also available for renovations or conversions of properties. 
This type of mortgage generally has a higher interest rate than a standard mortgage. Some lenders may let you change to a lower interest rate once the building becomes habitable. Many lenders also offer an interest-only option until the building works have been completed. This helps to lower your outgoings during the construction project, which helps with your cash flow.
Types of self-build mortgages
As mentioned earlier, lenders differ on when they release the mortgage funds. This means there are two types of self-build mortgages to consider — advance and arrears.
Advance
The funds are released by the lender at the beginning of each construction stage. This ensures you have the money to pay for labour costs and materials as you need to. If you don't have adequate savings or the ability to release equity from another property, this is more beneficial to you than being funded in arrears and negates the need for a bridging loan. This type of self-build mortgage is offered by fewer lenders than an arrears type.   
Arrears
The lender releases the funds at the end of each construction stage. If you have adequate cash available or access to savings that you can use to cover the labour and material costs, this is a good option. Once the lender is satisfied the construction stage has been completed, the money will be released to you. More lenders offer this type of self-build mortgage and you usually benefit from more competitive rates. 
Are you eligible for a self-build mortgage?
You don't need to have building experience to apply for a self-build mortgage as you can use a team of builders, an architect, a surveyor and possibly a site manager to handle the project on your behalf. You do, however, have to ensure your building project is acceptable from a lender's perspective. Lenders have their own criteria so it's best to speak with your mortgage broker in London, Kent or Edinburgh who will know the differences between them.
You should expect to pay a deposit of at least 25% of your building project's value although some lenders stipulate a much higher minimum while others will consider a lower amount, depending on your circumstances. You need to pass the lender's affordability checks, just as you would with a standard mortgage. 
Private banks offer more flexibility for high net worth individuals seeking large self-build mortgage loans. They take into account your unique income structure and consider your complete wealth as well as your personal circumstances. They also offer more flexibility with construction types and can provide you with the funds quickly. 
Lenders also consider first-time buyers for self-build mortgages as long as they meet the lending criteria.
Documentation required by the lender
As well as passing the normal affordability checks, you need to provide your lender with detailed information about your project. This includes cost projections, schedules and a contingency plan. You will also need to prepare the following:
Drawings and specifications relating to the construction
Proof of planning permission
Building regulations approval
A structural warranty and site insurance
Details of the architect's professional indemnity cover
The lender will also require confirmation that you can afford to live elsewhere while your project is underway.
Issues you may encounter
Despite your best planning efforts, you may encounter unexpected issues with your building project. There may be unavoidable delays or the work may cost more than you estimated. One construction stage may require more funding than you previously thought and you may need to approach the lender to request an earlier release of some funds. The downside to this is that you have less money for the remaining construction stages. It's a good idea to have a contingency fund in place, such as 15% of the project costs, to cover any unforeseen issues.
The benefits of a self-build mortgage
Building your home from scratch allows you to have complete control over the design so you can create the home you've always dreamed of. Not only that but, assuming your construction costs stay on track, your bespoke home in Pimlico can be built for less than the cost of buying a similar existing property. When your property has been completed, its value should be considerably higher than the amount you paid for the land, labour and materials.
Another huge benefit is the savings you can make on stamp duty. Building work is not subject to stamp duty and neither is the finished property's value. Stamp duty is only charged on the land's value if it's higher than £125,000.
What happens when the building work is completed?
When your project has finished and the building is habitable, you'll likely switch to a different mortgage product with the lender as previously agreed with them. This could, for example, be from an initial interest-only basis to a repayment one. You may prefer to remortgage if better rates are available but just be aware that you may be liable for early repayment charges. Speak with a broker about the Welling and Pimlico mortgages available to secure the best deal for your new home.