Make a positive impact with an ethical pension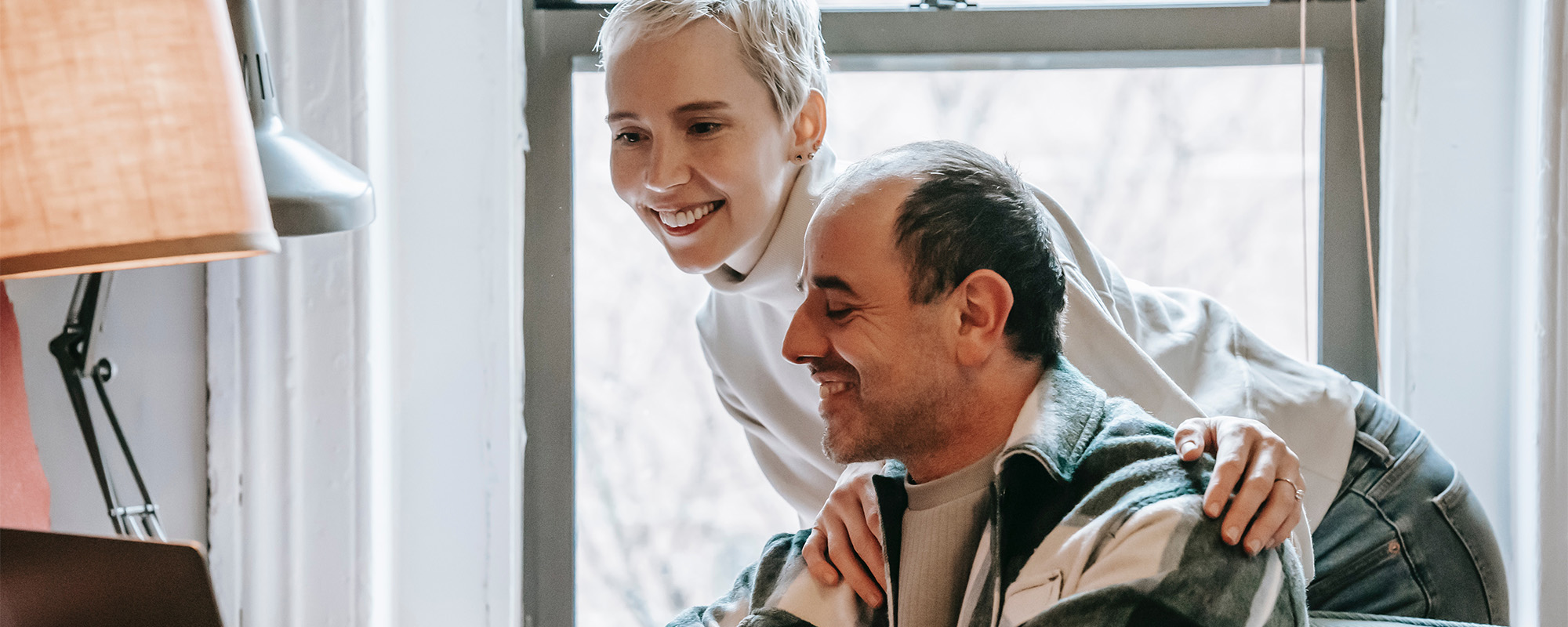 Do you recycle, try to reduce your carbon footprint, use cruelty-free products or campaign for human rights? These are all great ways to contribute to a better future but an even more effective way is to have a pension with purpose. You may not have realised it but the funds in many pensions are invested into companies that operate with harmful practices. These can be destructive to people, animals and the environment, such as manufacturing weapons, conducting animal testing and mining fossil fuels. You can help counteract this by investing your money in an ethical pension that aligns with your values.
What is an ethical pension?
Having a pension allows you to build your retirement income so that you can enjoy a comfortable life in your later years. An ethical pension also benefits the world around you for a better future everywhere. So what exactly is an ethical pension and how does it work?
An ethical pension is one where your money is invested in companies that match your personal values. When applying for an ethical pension, you can completely avoid investing in industries that are considered harmful to the environment or society, such as the tobacco, arms, gambling and adult entertainment industries. You may prefer your investment to support companies that are striving to be more responsible, such as an oil company investing in renewable energy solutions. Or you may decide that you only want your money to be invested in companies that are already making a positive impact and taking a proactive approach to creating a better society and environment. Whichever investment route you choose, you can grow your retirement pot with a clear conscience when you have an ethical pension.
The benefits of having an ethical pension
With so many environmental and social issues to tackle, more and more people are taking steps to change their habits and lifestyles. As awareness has increased about the practices of unethical industries, there has been a considerable increase in the number of people wishing to make ethical investments. This increased demand has led to more ethical investment funds being created so there's no shortage of options to choose from. As the desire to invest in ethical companies continues to grow, other companies will strive to meet ethical standards so that they can benefit from additional funding.
Ethical pensions create a positive impact, both socially and environmentally, and having one helps to influence the behaviour of companies. Not only that but investing your money in an ethical pension also gives high-principled companies a boost to achieve their goals faster. That way, your money works in the background to ensure you're helping the planet while building your retirement income.
You may be worried about how well ethical pensions perform against traditional ones but there's really no need as ethical investments often outperform their traditional counterparts. Ethical funds are believed to be more stable in the long run compared with traditional ones, ensuring your financial investment will benefit from stronger growth in the future.
Is your existing pension ethical?
You may already be in a workplace pension scheme or have a personal pension but do you have any idea how your funds are invested? A workplace pension is arranged by your employer and your money is typically invested in a default fund, which is unlikely to focus on ethical investments. Check your pension statement to find out where your money is being invested. Workplace pension schemes often have access to other funds so ask your employer if it's possible to change the fund your money is invested in to a more ethical one.
You may be self-employed and have a personal pension but hadn't previously been aware of the investment strategy used. This means you may have unknowingly been supporting companies with a lack of ethical credentials. One way to take more control over your money – whether employed or self-employed – is to set up a self-invested personal pension (SIPP). This provides you with greater flexibility over your investments as you have complete control of where your money is invested. You have access to a much wider range of investment options, including bonds, stocks, funds and other assets, so you can make ethical choices to align with your values.
Transferring your existing pension
If your existing pension doesn't meet the ethical standards you'd like it to, you should be able to transfer it to another pension provider. When searching for ethical investments, the easiest way is to check for environmental, social and governance (ESG) standards. These refer to companies' environmental practices, social impact and corporate governance. Companies with high ESG ratings are considered to be ethical.
Rather than searching yourself, save time and benefit from expert advice when you speak with a qualified financial adviser. At Trinity Finance, we work with an independent financial organisation that deals exclusively with ethical and sustainable investments. We can arrange a free, no-obligation consultation for you so that you can speak with an ethical pension specialist. Simply give us a call on 01322 907 000 or send us an email at info@trinityfinance.co.uk.
Considerations when looking at ethical pensions
Your values are different from everyone else's — for example, you may object to deforestation and intensive farming while someone else may be more concerned with workers' rights and gender diversity. As yet, there's no industry standard for rating ethical investments so an ethical pension is tailored to meet your personal values.
Check the exclusions criteria
Every ethical fund should have an exclusions policy. This states the criteria for selecting companies and industries that won't be invested in. If the criteria are too vague, for example, you may not be convinced that the fund really meets your values. More detailed exclusions criteria, however, make it much clearer to ascertain how ethical a fund is.
Diversify your investment portfolio
Whilst it's important to exclude companies and industries that you strongly object to, you need to be careful not to limit your choices too much. Consider whether you're prepared to compromise with a company that operates in an exploitative industry but is switching its focus to find more ethical solutions. Also include companies that already take a proactive approach to following ethical and sustainable practices. It's best to spread your investments across different sectors to minimise risk and maximise the potential for financial growth. A financial broker can help you find the best ethical investment options to suit your preferences.
Beware of greenwashing
To attract more investment, companies sometimes claim to be ethical when this isn't actually the case. As there's no industry standard to define how ethical a company is, many get away with greenwashing. Some funds, for example, may include companies that have ESG scores but these are not particularly high so only the worst companies are excluded. This means you are unknowingly investing your money in companies that operate against your values.
An independent financial adviser specialising in ethical investments can help you guard against unscrupulous companies and invest your money carefully. Speak with one of our mortgage and protection consultants on 01322 907 000 to arrange a consultation with the specialist financial organisation we collaborate with for ethical and sustainable investments. After discussing your values and financial goals with one of their qualified brokers, they will search for the best ethical pension to meet your requirements. You can then rest assured that your pension is a force for good and has a positive impact.
Disclaimer: The information written above is intended as a guide to inform, educate and generate discussion. It is not to be used in place of specific and personalised advice from a qualified financial adviser. Investments can go down as well as up.