Take advantage of the new 95% mortgages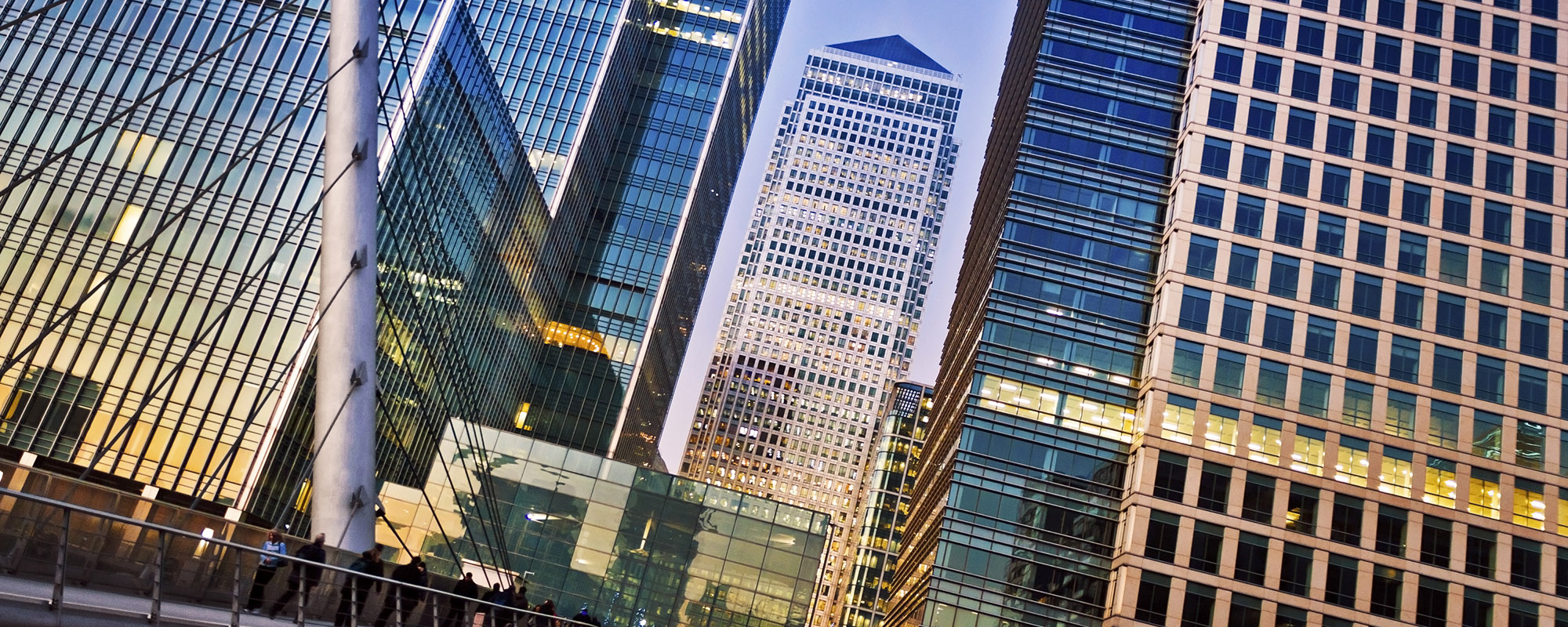 A new 95% mortgage guarantee scheme has been announced by the government, which is great news for anyone who's been finding it hard to save a deposit. Now first-time buyers and existing homeowners can move forward with their plans with a deposit of just 5%. We'll explain how the scheme works and how it compares with other government-backed options.
What is the new mortgage guarantee scheme?
When the scheme was originally proposed in October 2020, limited information was released. During his Budget speech earlier this month, however, Chancellor Rishi Sunak confirmed the details of this new government-backed mortgage scheme along with news of the stamp duty holiday extension.
To be launched in April, the scheme will be available until the end of 2022. Under this scheme, buyers can apply for a 95% mortgage on properties up to a purchase price of £600,000. The normal mortgage affordability checks still have to be carried out by lenders but buyers only need to pay a 5% deposit. To encourage lenders to offer these 95% mortgages, the government will guarantee to cover any outstanding loans if buyers default on their repayments.
Who is the scheme for?
The scheme is predominantly aimed at helping first-time buyers get a foot on the property ladder but it is also available to existing homeowners. Many homeowners are prevented from moving further up the property ladder because the deposit requirement is too high. With this scheme, being able to secure a new mortgage with just a 5% deposit gives homeowners the welcome opportunity to do that.
Most low-deposit mortgages were withdrawn from the market at the start of the coronavirus pandemic, meaning that lenders now typically require a deposit of 15 to 20% of the property value. Being able to proceed with a deposit of just 5% has opened up the market to homeowners who can now move earlier than they'd hoped and first-time buyers who have a more realistic deposit goal to achieve.
This means that when you're buying a property in Bexley for £250,000, for example, you only need to pay a 5% deposit of £12,500 with this scheme whereas a 15% deposit with a standard residential mortgage will cost you £37,500. That's a huge saving and this scheme can help thousands of buyers to proceed with purchases that were out of reach before.
The eligibility criteria
The normal application process via a lender still applies to buyers. As well as having a 5% deposit, you need to apply for a capital repayment mortgage and pass your lender's affordability checks. This takes into account your income, expenditure and credit rating, among other factors. This will determine how much the lender is willing to loan you and whether you can afford the monthly repayments without struggling.
As long as the lender is satisfied that you can comfortably cover the repayments, you will be eligible for the 95% mortgage scheme. If not, the lender may only agree to offer you a mortgage with a lower loan-to-value (LTV) ratio than 95%.
The advantages and disadvantages of these 95% mortgages
Advantages
The big advantage to having a 95% mortgage is that you only need to save enough for a 5% deposit. This scheme will enable many first-time buyers to apply for a mortgage who previously had to put their dreams of owning a home on hold. It will also allow homeowners to trade up and move into a new home much sooner than they thought they'd be able to.
For lenders, the risk associated with granting such high LTV mortgages is negated due to the government's assurance of underwriting them.
Disadvantages
A disadvantage of only paying a small deposit is that fewer deals will be available to you than if you paid a larger deposit. You also usually have to pay a higher interest rate for borrowing a higher percentage of the property's value.
Another downside is the risk of negative equity if the value of your property falls in the future. This would mean that your outstanding mortgage is higher than your home's value. The more deposit you can pay, the more equity you have in your home and the lower your risk of going into negative equity.
When you agree to a 95% mortgage, you may also find it difficult to remortgage when you're looking for a better rate in the future. This is because better deals become available the more equity you have.
How does this government-backed scheme compare with others?
Alternative schemes are available, such as the Help to Buy: Equity Loan scheme and the Help to Buy: Shared Ownership scheme. It's worth checking what they entail to ensure you're choosing the right one to fit your circumstances.
Help to Buy: Equity Loan scheme
This scheme is for first-time buyers who need help buying newly built properties. You pay a deposit of at least 5% and take out a repayment mortgage for at least 25% of the property's value. The government provides an equity loan of up to 20% of the property's value (or up to 40% in London). There is no interest to pay on this equity loan for the first 5 years.
Property price caps have been set in each region so you'll need to check this for the area you want to buy in. For example, prices in the South East are capped at £437,600 so you'd receive a maximum equity loan of £87,520 when buying in Bexleyheath. The property prices in London are capped at £600,000 so the maximum equity loan you can receive when buying a home in Pimlico is £240,000.
Help to Buy: Shared Ownership scheme
This scheme allows you to combine buying with renting. You use your deposit and mortgage to buy a percentage of the property, ranging between 25% and 75% of its value. For the remaining percentage, you pay rent to a housing association. You can have shared ownership of a newly built property or an existing shared ownership property. This scheme is open to first-time buyers, those who have an existing shared ownership and want to move or previous homeowners who are now unable to buy a property outright.
Speak with your mortgage broker
It's important to discuss all of the options available with your mortgage broker so that you can make an informed decision. A 5% deposit can allow you to purchase a property when you couldn't before but it also has some disadvantages, as mentioned above. It's also still a large amount of money to save when buying in areas that have high property prices, such as London and Edinburgh.
If you need help saving your deposit, your mortgage specialist can advise you on ways to do this. If you're aged between 18 and 40, you can invest in a Lifetime ISA (LISA) to benefit from a government bonus and tax-free savings. Alternatively, you may be lucky enough to have a family member who can give you a gifted deposit. Another option if you haven't been able to save a deposit or don't meet your lender's requirements is to take out a guarantor mortgage. This is when a family member agrees to cover your mortgage repayments if you're unable to make them.
There are numerous options to consider and your mortgage broker can discuss these with you. That way, you can choose the best solution to suit your circumstances and meet your needs.