Buying property for renovation at auction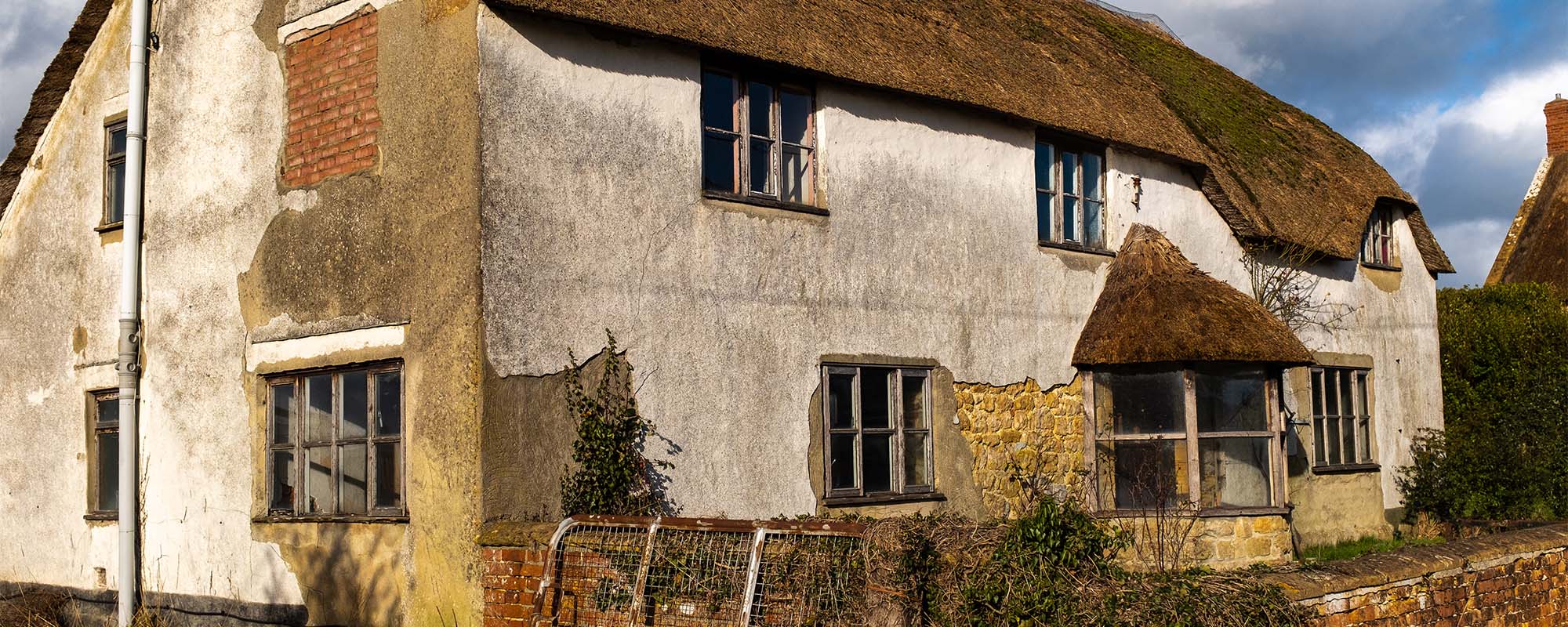 Auctions are a great place for finding properties that require renovation. These types of properties aren't often advertised by estate agents as they tend to prioritise more desirable properties for sale. Whether you're looking to transform a property into your dream home, rent it out when it's been renovated or sell it for a decent profit, you need to be able to differentiate between the properties with genuine potential and those to completely avoid.  
Why buy a property to renovate?
Create your dream home
The thought of snapping up a bargain at an auction and then transforming it into the home of your dreams can be very appealing. You may have searched high and low to find a property you're satisfied with in the area of your choice without success. If you're not averse to upgrading a run-down property and one is available in the right area, it's definitely worth considering. The property price should be lower to reflect its condition and you need to allow for the cost of the renovation works on top. The total amount spent may end up being similar to buying a property that's already in good condition but one that you may not be entirely happy with. This way, you can renovate the property to fulfil your expectations for your new home.
Improve the property for a rental investment
Auctions are very popular with investors. Not all properties require extensive renovations and you may find some good bargains that simply require updating, such as a new kitchen and bathroom, electrical rewiring, replacement windows, etc. Once the property has been renovated to a higher standard, you can advertise it as a rental property and benefit from having a long-term investment. 
Renovate and sell for profit
Properties that need a lot of work have the potential to provide you with a large profit when they're completed and sold. As well as resolving structural defects and overhauling existing fixtures, you can maximise a property's potential by converting unused spaces into extra rooms, such as a loft or basement conversion. This increases the property's value considerably. For example, you may spend £10,000 on fitting a new kitchen in a property in Bexleyheath but add double that amount to its value when finished. You may spend £30,000 converting a loft into a bedroom and add a considerable jump in value to the property for that extra room.
Carry out sufficient research
As with buying any property, it's important to do your research first. Understand what risks are involved with the property you want to bid on and be sure that they're manageable. Depending on your reason for wanting to buy a property that needs renovating, you need to ensure that it provides a good return on your investment. There are several ways to carry out your research before attending the auction:
Check the local areas. The location is paramount to a successful project. It needs to be where properties are in demand so you can ensure a quick sale or continuous demand from tenants. Look for nearby transport links, amenities close by and areas within close proximity to good schools. Research up-and-coming areas that have the potential to increase the property's value further in the future.
Compare the property with others in that area. Check the prices of similar properties for sale via estate agents and online. You need to check that the property is being sold for a reasonable price in its current condition whilst knowing what value it should reach when the renovation works have been completed. Auction guide prices are generally low to entice more bidders so it's important to know the actual market value to ensure you don't overbid.
Contact the auctioneer. When you've found a property you're interested in, ask the auctioneer for more information about it. For example, the auctioneer may have extra details about its condition and can let you know if anyone else has shown any interest in the property. If the property was auctioned but not sold before, ask what the previous reserve price was.
Arrange a viewing. You wouldn't buy a property via an estate agent without viewing it first and buying at auction is no different. You need to check the full extent of work required and ascertain the costs involved. Consider taking a builder or architect with you for an expert opinion. They can also advise you on the best type of

survey

to have carried out and you'll have a clearer idea of how much to bid for the property.
Check the legal pack. This contains information that can include the conditions of sale, covenants, local authority searches, planning permission and title deeds. It's recommended to ask your solicitor to check the legal pack as well because they can quickly spot any issues that you may not have noticed.
Essential preparation before the auction
Before you attend the auction, you need to have certain things in place: 
Contact a surveyor. It's important to arrange for a survey to be carried out to ensure there are no major structural issues you may be unaware of. This is essential if you're using a mortgage for your auction finance as the surveyor may flag up issues that make the property unmortgageable.

 

Have a solicitor lined up. Your solicitor should check the legal pack before you attend the auction to ensure there are no issues. When you have made a winning bid, you are legally bound to buy the property and if you haven't done your due diligence beforehand, there is no legal recourse. You then have a short time, usually 28 days, to complete the transaction so you need to ensure you have a solicitor lined up and ready to proceed.
Organise the deposit. The deposit has to be paid on the day if you make a successful bid and this is usually 10% of the property price. Ensure you have the funds readily available on the day in a format preferred by the auction house, such as a debit card, bank transfer or banker's draft.
Arrange your auction finance. As well as your deposit, you need to have the rest of your funds in place before attending the auction. This is because you usually only have 28 days to complete once you've made a successful bid. If you're using a mortgage to finance your purchase, obtain a mortgage in principle before the auction. Ensure your lender knows that you are purchasing at auction so that they can finalise your Welling or Pimlico mortgage deal quickly. A

bridging loan

is a good idea to bridge the gap between paying your deposit and securing your longer-term finance.
Register your intention to bid. You need to register with the auction house in Kent, London or Edinburgh in order to be able to bid on a property. You can either do this in advance or on the day of the auction.
Set yourself a maximum budget. It's easy to get carried away with the atmosphere at an auction so it's vital to set yourself a maximum budget before you start bidding. Bear in mind that you have the costs of the renovation works as well and you need to ensure you maximise the return on your project.
Arrange buildings insurance. When you have successfully won a bid, the contracts exchange and you need to have buildings insurance in place. Search for the best deal before the auction and be sure to take your insurance provider's details with you on the day.
Issues to consider with renovation projects
If this is your first renovation project, steer clear of a property that requires major works to be carried out. Instead, look for a property that needs some updating, such as a new kitchen and bathroom, new carpets throughout and a fresh coat of paint.
Get a range of quotes from different tradesmen so that you can carefully select the best companies to use while sticking to your budget. Even with quotes and a detailed projection of costs, your project may still go over budget. This is quite common with renovation projects and can be for a number of reasons, such as underestimating the amount of work needed. For this reason, it's a good idea to have a contingency fund in place of about 15% of your forecast for the renovation costs.
As an experienced developer, you'll be able to oversee the project yourself but if you're new to renovations, you're better off hiring a project manager. A project manager can ensure everything is kept on track to complete on time and within your budget. He or she can deal with any issues that arise with the suppliers or tradesmen and can also spot and deal with unexpected issues quickly to avoid costly expenses in the future.
Buying a property at auction is a fast process and often a good way to find a bargain. As long as you've carried out adequate research and preparation before attending the auction and stick to your renovation plan and budget, you stand to make a substantial gain on your investment.