What help is available when buying with a police mortgage?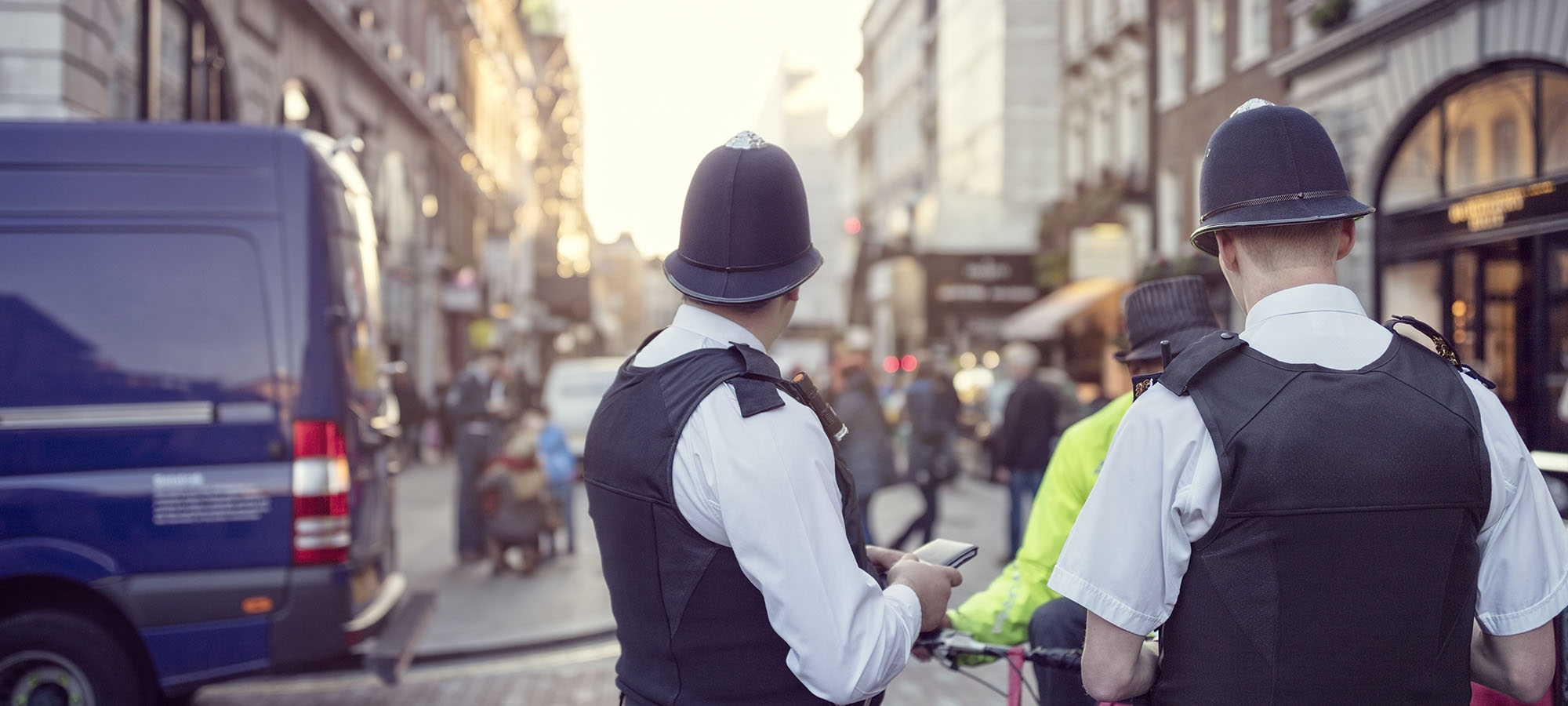 High property prices and the inability to save an adequate deposit mean many potential buyers struggle to get a mortgage for their first home. As a member of the police force, you face additional issues to contend with, such as a low starting salary and an income structure that can include overtime, bonuses and shift allowances.
Many lenders look favourably on your trusted profession, though, and offer more flexibility with their lending criteria. This is because entering the police force is considered to be a long-term career choice and one that offers various opportunities for promotion. Instead of requiring the usual 15% or 20% deposit, many lenders will allow you to pay a lower deposit of 5%. When ascertaining how much you can borrow, lenders tend to use an income multiplier of 4.5 but there are some lenders who will use an income multiplier of five or even six times your salary because of your profession.
There are also various home ownership schemes available to help you step onto the property ladder, which we've detailed below.
Help to Buy: Equity Loan scheme
This government-backed scheme is aimed at first-time buyers with a 5% deposit. It allows you to buy a newly built property using an equity loan of up to 20% of its price. If you're buying in London, you can borrow an equity loan of up to 40% of the property price. As well as paying a 5% deposit, you need to arrange a repayment mortgage for at least 25% of the purchase price.
Property price caps have been set for each region of the country for the Help to Buy: Equity Loan scheme. For example, the price cap for the South East is £437,600 and the price cap for London is £600,000. This means if you buy a home in Bexley, Kent, the maximum equity loan you can receive is £87,520. If you buy a home in Pimlico, London, the maximum you can receive is £240,000.
With the minimum requirement of a 5% deposit and an equity loan of 20%, you only need to secure a mortgage with a loan-to-value (LTV) ratio of 75%. This opens up more mortgage opportunities for you than if you only had a 5% deposit and needed a 95% LTV mortgage. When buying a home in London, your 5% deposit and an equity loan of 40% mean you only need to secure a 55% LTV mortgage.
Help to Buy: Shared Ownership scheme
The Help to Buy: Shared Ownership scheme offers a compromise between buying and renting. It's a good way to get your foot on the property ladder if you don't have a large deposit. It works by allowing you to buy a percentage of a property – between 25% and 75% of its value – from a housing association. You pay rent at a discounted rate on the remaining percentage. When you are able to, you can buy more of the property until you own it outright.
To buy your share, you need to use your deposit – usually 5% to 15% of your share's value – and a mortgage or savings. As you only need a mortgage loan for the share you've chosen to buy, this is a more feasible option than if you were trying to secure a mortgage with a higher LTV. It will also make your monthly repayments lower. The lower deposit amount can make a considerable difference in the amount you need to save. For example, if you buy a 50% share of a property in Bexleyheath that's worth £300,000, you can pay £7,500 as a 5% deposit of £150,000. To pay a 5% deposit for a property priced at £300,000 outside of this scheme, you need to save a much higher amount of £15,000.
First Homes scheme
This new scheme, launched in June 2021, provides a discount of at least 30% on the prices of new-build properties for first-time buyers in England. As you work in the police force, you are given priority under this scheme, as are other key workers, so that you can buy a home in the area you work in.
Local councils can offer higher discounts of 40% or 50% as long as they can demonstrate the need for this to the government. The property prices are capped at £250,000 after the discount has been applied or £420,000 in London. Lower price caps can be set by local councils at their discretion.
When you buy a home through the First Homes scheme, you benefit from paying a much lower deposit and can apply for a smaller mortgage, which will make your monthly repayments lower. Applying for a smaller loan amount also makes you more attractive to lenders. As a result, more mortgage options will become available to you with more competitive rates.
The 95% mortgage guarantee scheme
This scheme is designed to help first-time buyers and existing homeowners move forward with their plans using a low deposit of 5%. This lets you apply for a 95% LTV mortgage up to a property price cap of £600,000. You still need to pass the lender's affordability checks but, as the name of the scheme suggests, your mortgage is guaranteed by the government. To encourage lenders to offer these mortgages and boost the property market, the government has agreed to cover any outstanding loans should buyers default on their repayments.
As you only need to save a 5% deposit, this may enable you to secure a mortgage for a home that was previously unobtainable. Just bear in mind that fewer mortgage options will be available to you with such a high loan-to-value ratio and you will probably pay a higher rate.
Right to Buy / Right to Acquire schemes
If you currently live in rented accommodation that's owned by the local authority or a housing association, you may be able to buy it at a price that's significantly lower than the market value. These two schemes vary in their availability in different regions so you need to check with your housing provider as to whether this is a possibility for you.
The Right to Buy discount you receive depends on different factors. These can include the type of property you're living in, where you live and how long you have been a council tenant. The Right to Acquire discount, which ranges from £9,000 to £16,000, varies depending on where you live. Another advantage is that many lenders will let you use your Right to Buy or Right to Acquire discount as your deposit.
Get expert financial advice
Before applying for one of these schemes, speak to your mortgage adviser for professional and impartial advice. Each scheme has its own criteria as well as different pros and cons. Your mortgage broker in Kent, London or Edinburgh can determine how much you can borrow, helping to maximise your borrowing potential if you have a varied income structure.
When applying for Welling or Pimlico mortgages, your broker will have access to products offered by lenders who frequently arrange mortgages for police officers and staff. This means he or she can ensure that the arrangement you opt for is the best one for your individual circumstances and needs.